Links to resources to help your kids learn at home.
Grades K-8
Educational Insights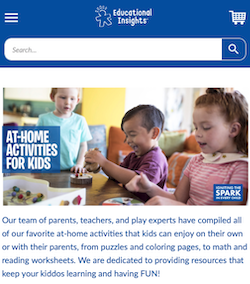 Daily activities for ages 1 through 8, including coloring, crafts, reading, and math skills.
Math Games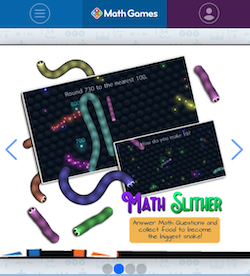 Pre K through grade 8. Practice math skills by grade, using fun games or printable worksheets.
Parent Resources & Tips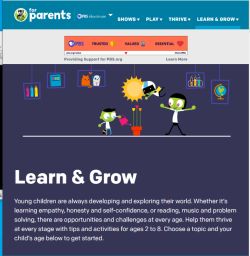 Help your child thrive and grow in all areas of their world.
Scholastic Learn at Home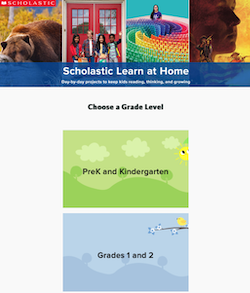 Entertaining educational activities for Pre-K through grade 9. Read, watch a video and complete a short project.

TumbleBook Library



An online collection of picture books, chapter books and audiobooks.

www.TumbleMath.com



K-6 math ebooks
World Book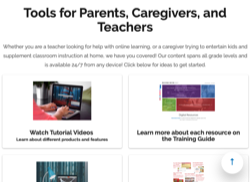 Whether you are a teacher or a caregiver trying to entertain kids and supplement classroom instruction at home, World Book has you covered! Content spans all grade levels and is available 24/7 from any device!
Grades 8-12
Amazon Edhesive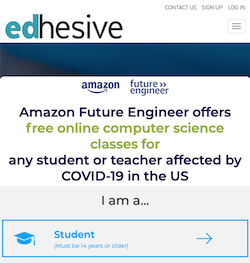 Computer science classes for budding engineers.

www.TeenBookCloud.com



grades 7-12 ebooks
All Ages

www.AudioBookCloud.com



All ages audiobooks
Ancestry Library Edition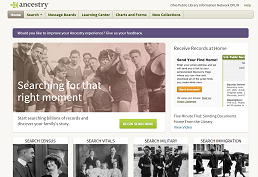 U. S. Census records; military records; court, land and probate records; vital and church records; directories; petitions for naturalization; passenger lists and more. Video Overview.
Biography in Context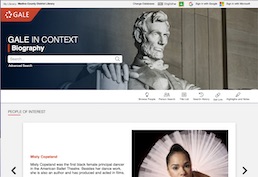 An engaging online experience for those seeking contextual information on the world's most influential people. Also allows users to search for people based on name, occupation, nationality, ethnicity, birth/death dates and places, or gender as well as keyword and full text.
Day-By-Day Ohio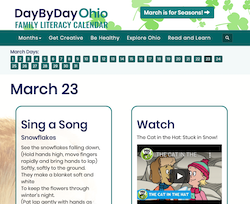 A daily calendar of activities with songs, activities and videos.
James Dyson Foundation Challenge Cards


Looking for some fun science lessons & experiments while at home? Try these challenges:
Jarrett J. Krosoczka — author & illustrator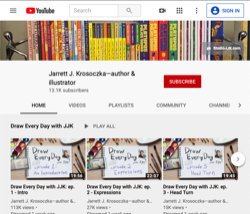 YouTube channel for New York Times-bestselling author and illustrator Jarrett J. Krosoczka. Everything from the Punk Farm picture books to the Lunch Lady graphic novels.
Learning Express Library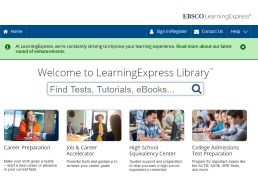 School Center featuring skill-building resources for classroom and homework success. Video Overview.
Mango Languages


Learn a new language with these great language tutorials, or practice a language you've been learning in school.
Opposing Viewpoints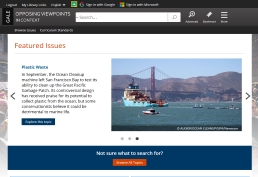 Access multiple perspectives on today's most hotly debated topics. Helps students research, analyze and organize a broad variety of data for conducting research, completing writing assignments, prepare for debates, create presentations and more.
Scratch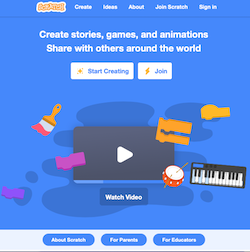 Create stories, games and animations using your technology skills.
Storyline Online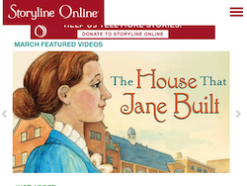 Celebrities read their favorite books
Virtual Field Trips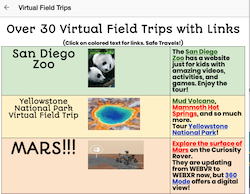 Take a Virtual Farm tour, learn about a variety of zoo animals, tour museums and more!