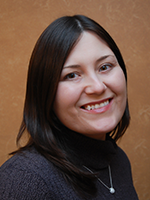 Located in the heart of Downtown Seville, the Seville Library is a quaint place to read, learn, relax and gather. Take a seat and enjoy the view from our beautiful screened porch which overlooks Hubbard Creek. Families can read, play, and craft in our storytime area with a lovely bay window. Take time to browse the library's collection which includes DVDs, Blu-rays, audiobooks, large print, magazines, newspapers, and books for children, teens, and adults. Pictured is the Manager of Seville Library, Jamie Stilla.
45 Center Street
Seville, OH 44273
330-769-2852
Hours starting June 15
Monday, Wednesday, Friday and Saturday 10:00 am – 3:00 pm
Tuesday and Thursday 3:00 pm – 8:00 pm
The first hour of each day is encouraged for vulnerable populations.