Fall Author Series
Presented by MCDL and the Friends of MCDL
Viola Shipman
Tues., Oct. 17, 6:30 pm, Brunswick Library
Wade Rouse is the bestselling author of sixteen books, including eleven novels and five memoirs. Wade chose his grandmother's name, Viola Shipman, as a pen name to honor the woman whose heirlooms and family stories inspire his heartwarming and intergenerational fiction. His memoirs include Magic Season: A Son's Story.
Free event! No registration required. Book sale and signing to follow.
Browse titles by Viola Shipman.
Book Discussion
Tues., Oct. 17, 3:00 pm, Medina Library, register online
Wade Rouse discusses his latest novel, Famous In a Small Town. Seating is limited.
 
Medina County Hauntings
Thurs., Oct. 26, 6:00 pm, Medina Library
Local author and parapsychologist, Brandon Massullo and genealogist, Lisa Rienerth, discuss researching the locations in his book Haunted Medina County, Ohio.
Book sale and signing to follow.
Browse titles by Brandon Massullo.
Book Club Bags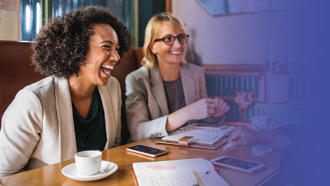 Request a Book Club Bag
Get your book club up and running! Each Book Club Bag contains 10 copies of the book and discussion questions. Bags check out for six weeks at a time. Additional formats like audiobooks or large print are available for most titles.
Find a Book Club
Find a book club at a library near you.
Recently Read by Brittney
How to Party Like a Snail by Naseem Hrab
Vera Wong's Unsolicited Advice for Murderers by Jesse Q. Sutanto
Weyward by Emilia Hart
Iona Iverson's Rules for Commuting by Clare Pooley
Royal Blood by Aimee Carter
The In-Between: Unforgettable Encounters During Life's Final Moments by Hadley Vlahos
Brittney is a Librarian at Lodi Library